Valleyview extended stay
Our extensive hotel meeting and banquet hall is among the finest in Valleyview. And with over 4,500 square feet of impressively appointed event space, it's also one of the biggest. For everything from banquets to board meetings, we offer all you need to host your event in style.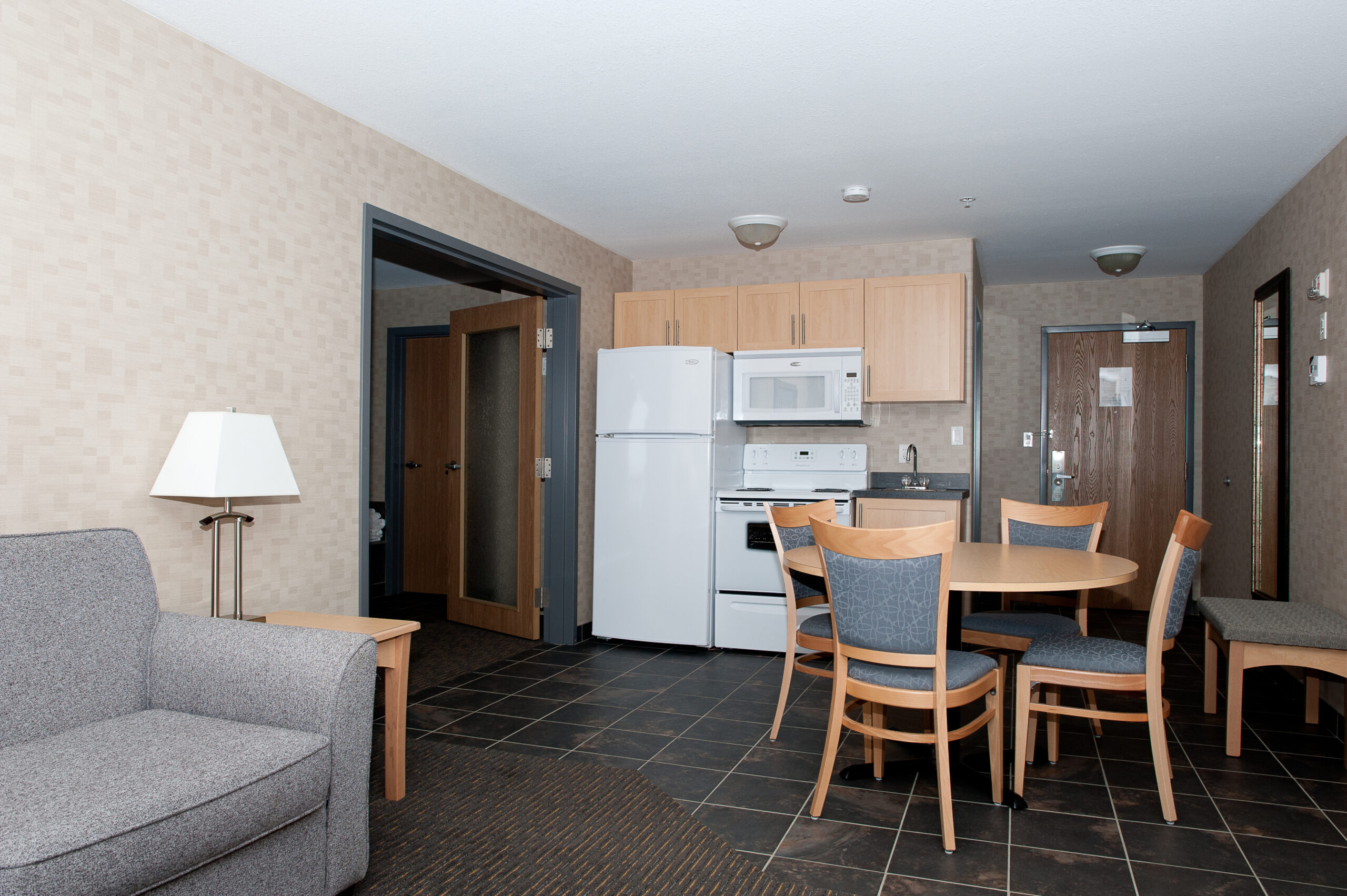 With a separate bedroom, full kitchen and cozy sitting area, the King Suite makes ideal lodging for Valleyview extended stays. The bedroom features a king bedand 32" flatscreen TV. In the sitting area, you'll find a sofabed and another 32" TV. In the kitchen, you can cook gourmet meals with the convenience of a full-size fridge, range, oven, sink, coffeemaker, microwave and complete dishware set.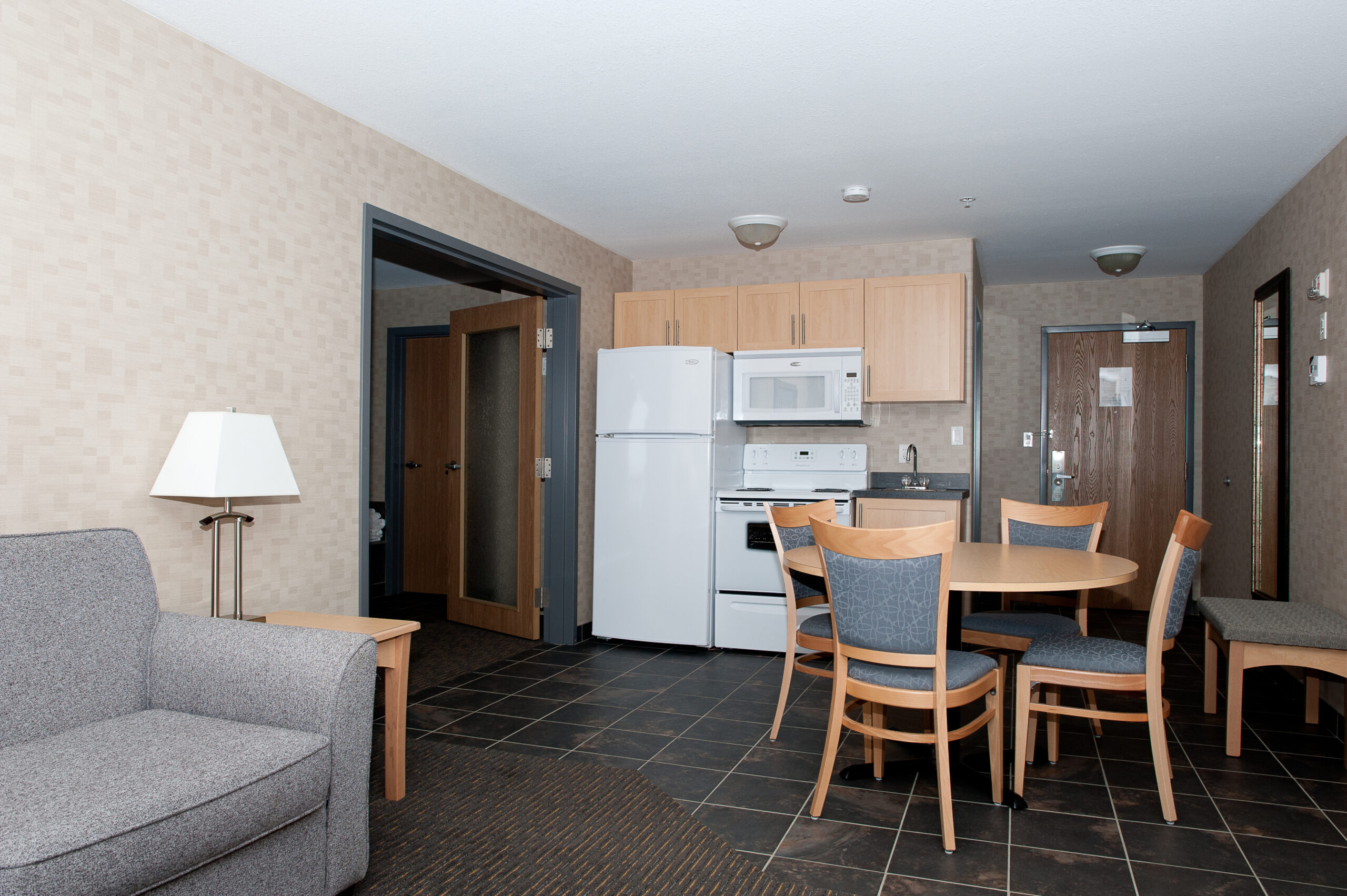 For guests seeking long term accommodations and extended stay hotels, the Deluxe King Suite offers a full kitchen, separate bedroom and sitting area with even more enticing features including a dishwasher and separate dining area with dining table. The spacious layout gives you plenty of room to move around and the large separate bedroom allows for privacy and comfort. All our standard amenities are included. Surf the web with free high-speed Wi-Fi, brew up some complimentary coffee or chat to your heart's content with free local calls.
Our hotel is your best option when looking for an affordable extended stay in Valleyview, AB!